Spheres of a Genius. 100 Years of Thelonius Monk

In 2017 and in honor of the 100th birthday of Thelonious Monk, one of the most influential artists in modern jazz, JAM MUSIC LAB created an international composition competition: Spheres of a Genius.
In cooperation with the Vienna Radio Symphony Orchestra, which was extended to include jazz soloists, the prize-winning work was premiered on June 7th, 2018 in the Golden Hall of the Vienna Musikverein.
The "Spheres Of A Genius" composition competition has received great response among composers and jazz musicians. More than 100 original compositions have been reviewed by the jury. The quality of the scores reached such high standards that the jury decided to select five compositions for the final round, awarding three third prizes.
Final result
1st prize: John Beasley
2nd prize: Michael Conrad
3rd prize: Gernot Wolfgang, Christoph Cech, Julian Garvue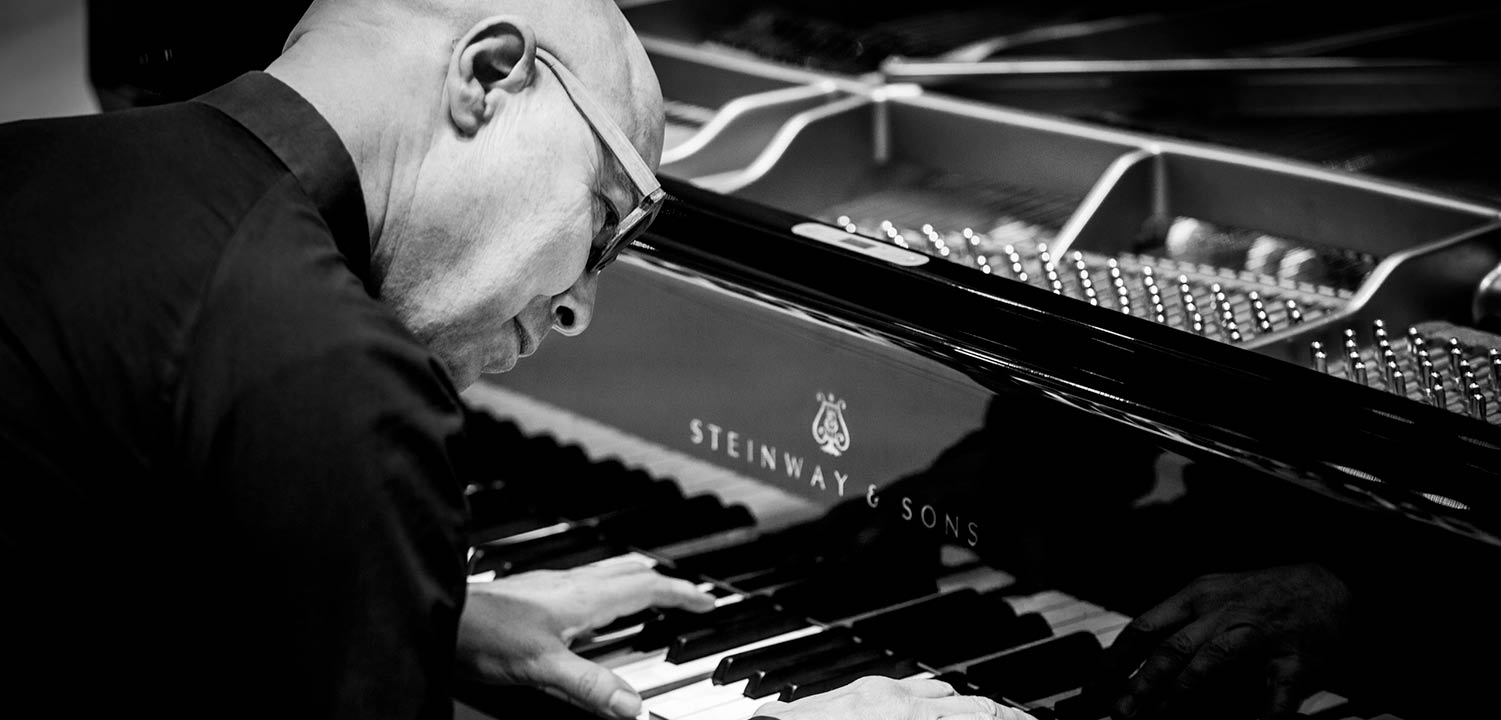 John Beasley on winning JAM Music Lab´s Spheres of Genius: 100 Years of Thelonious Monk
A competition is a moon-shot dream –a chance to test an ambition that you don't know if you can reach. When I found out about JAM Music LAB University's first international jazz composition competition, "Spheres of a Genius: 100 years of Thelonious Monk" on the inauguration of their school in 2017, I entered the contest as a challenge to see if I can write a symphonic piece, something I had never done before.
Winning JAM Music's competition has brought so many tangible and intangible rewards. I owe this overall achievement to the unsung hero, Thelonious Monk, whose story and music has inspired me to be courageous and innovative in life, in writing, and in performing.
Read More
The Jury
Christoph Becher

General Manager, ORF Vienna Radio Symphony Orchestra

Cornelius Meister

Principal Conductor and Artistic Director of ORF Vienna Radio Symphony Orchestra (RSO)

Bill Dobbins

Jazzpianist, Composer, Director of the Jazz Department at Eastman School of Music, New York

Marcus Ratka

Composer, General Manager of JAM MUSIC LAB, Conservatory for Jazz and Popular Music, Vienna
To me Monk's music has opened doors to new avenues of sounds, structures and ways of creating music.
He has raised my awareness towards the charming beauty of dissonance and the contradictions in the arts.
Marcus Ratka,
Founder of the composers' competition "Spheres of a Genius"